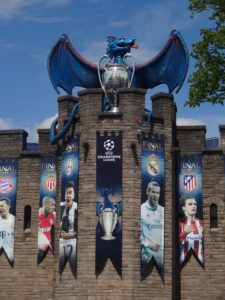 Something that continues to fascinate me about football is the overlapping of national, regional and sporting cultures during an event such as the 2017 UEFA Champions League Final.
Over a four day period, my family and friends accommodated people from Sweden, Switzerland, England and the USA as well as those who had travelled from other parts of Wales.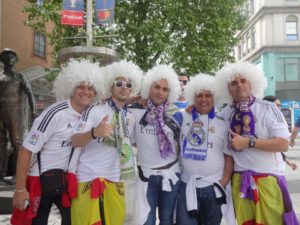 People living abroad also got in touch with us to comment on Cardiff's hosting of the largest football club competition in the world. Many of the comments related to how Cardiff with a population of under 400,000 could cope with a match previously staged in much larger cities such as London, Munich and Moscow.
The relatively small size of Cardiff however lent itself to a true festival of football which dominated the city centre and the nearby Cardiff Bay.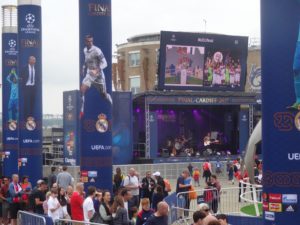 The Welsh government estimated the scale of operation to include 170,000 fans in the city on match-day (25,000 of those travelling on the day of the game) with a further TV audience of 200 million.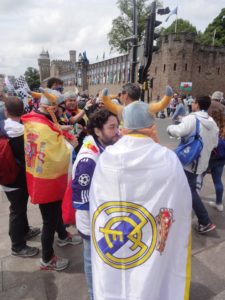 The match itself required 1,800 people working in the media compound next to the Principality Stadium (named the National Stadium of Wales for the event) with a further 4,500 stadium staff and volunteers along with 1,500 police officers.
Away from the enormity of the game's logistics, the friendliness – in my experience – made the heavily branded occasion a very human event. Again it's a personal view, but the visiting Spanish, Italian, Brazilian, Mexican and Argentinian fans that I spoke with 'loved the football party' which was enhanced by the warmth of their Welsh welcome.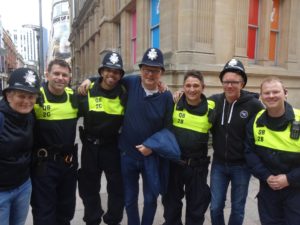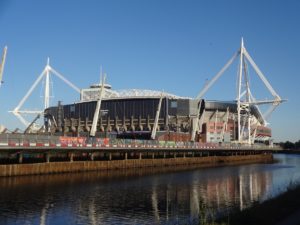 A final thought from me is that although there were many languages spoken on the streets of Cardiff and under the roof of the match stadium including Welsh, English, Spanish and Italian, the language of football friendship spoke as loud as any.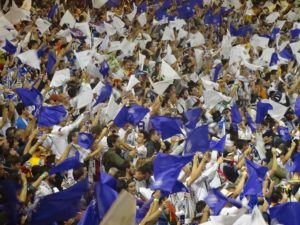 Viva Cardiff!